Raw, Wet & Raunchy
Raw, Wet & Raunchy
Movie Length: 75 Minutes
A total of 10 hot, hard muscle studs fuck bareback, fist bareback to there hearts content and wet butts and throats. If you like seeing real men fuck and fist hard and drench their bottoms with buckets of wet...this is the video you've been waiting for. The fisting action in this production is not for the squeamish or weak at heart. As you watch this video you will feel each finger, each thrust and you'll even believe that you are able to feel the heartbeats as the tops thrust and probe these hot, hungry holes. And, if you're into wet dreams, we'll take your breath away as it flows into and out of every hot, waiting hole. You like your action rough and tough, then add this to your library.
STARRING:
Eddy Berlin, Steve Hurley, Steve Parker, Tim Raine, Earl Shaft, Steve Tuck, Will West, Steve Wiley, Larry Wolf.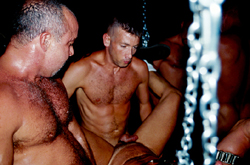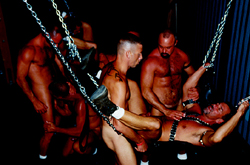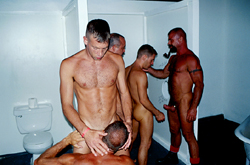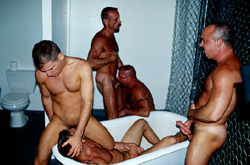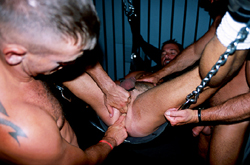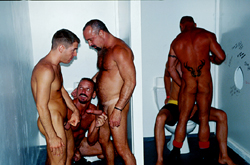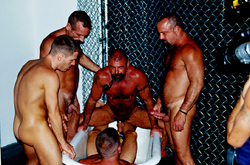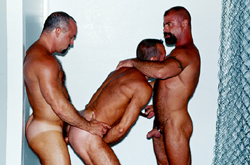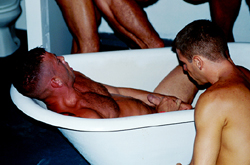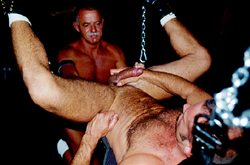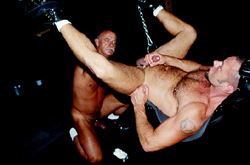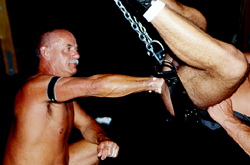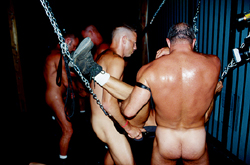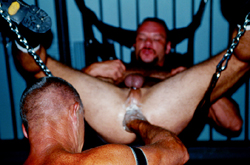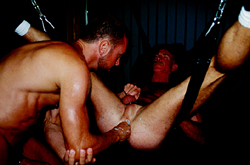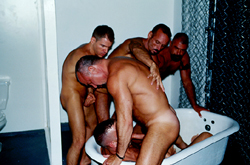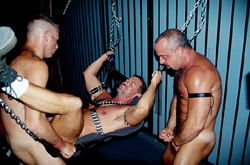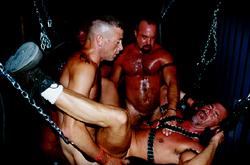 Produced by: Hot Desert Knights
Directed & Edited by: Ray Butler

Recommended Retail Price: $49.95

OUR SPECIAL HDK Price ONLY: $9.95
You SAVE: $40.00 SKU#: 1016 View Your Shopping Cart



Attention: We are unable to ship any orders to Germany or Japan. Customs Officials will not allow our content to enter at this time.

HDK Members: Please note that your HDK discount will show when you "Add to Cart".