Hole Hunters
Hole Hunters
Movie Length: 75 minutes
Seventy five minutes of the hottest, steamiest, and rawest orgy group action you have ever seen on video. HOLE HUNTERS features 9 hot and hard guys, including Chad Adams, swapping and spewing more cum than has ever before been featured on video. The first 48 minutes EXPLODES on the screen with 11, count them 11 CUM SHOTS!
When this movie was made, Never before in the history of gay porn had so much cum been shot in one video, in the first moments of a movie. If you are into Orgy scenes, you've got to order this video and invite your friends over tonight! Cum, chains, leather, hard cocks and dripping assholes from the first minute of this video to the last! NO FLUFF, NO lead in, NO 15 minute boring blowjobs and NO corny music, HOLE HUNTERS starts hard and fast, and stays that way to the last cum shot. You never get a chance to catch your breath and you WON'T want to fast forward!!
The Classic HDK Bareback Gang Bang Orgy movie to beat them all! An absolute must in any Bareback Collection.
STARRING:
Chad Adams, Ray Butler, Lex Craig, Daddy Ken, Dutchpig, Rob Lowe, Trey Maddox, Rex Thomas, Steve Wiley, Rob Wright.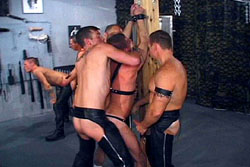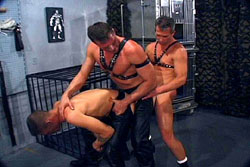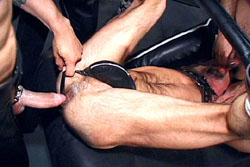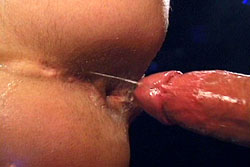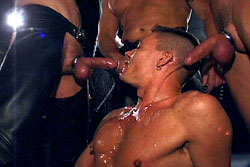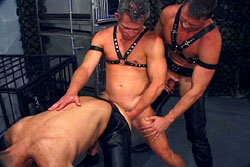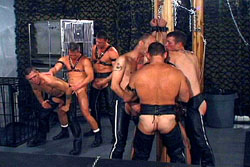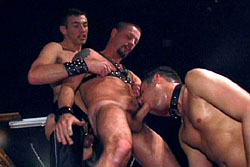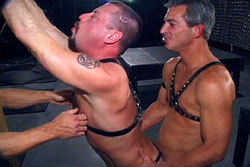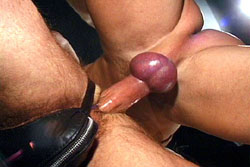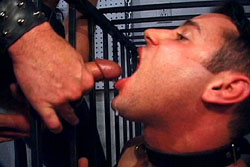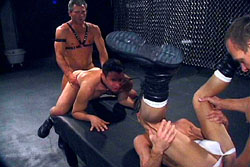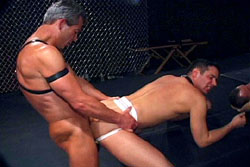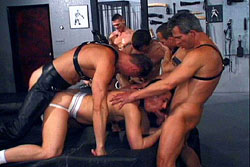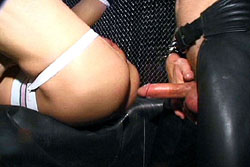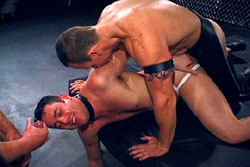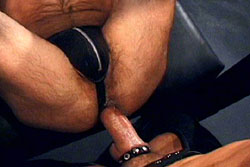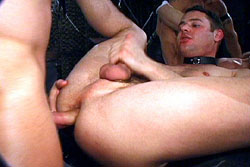 Produced by: Hot Desert Knights
Directed by: Ray Butler & Michael McKey
Edited by: Ray Butler

Recommended Retail Price: $49.95

OUR SPECIAL HDK Price ONLY: $9.95
You SAVE: $40.00 SKU#: 1046 View Your Shopping Cart



Attention: We are unable to ship any orders to Germany or Japan. Customs Officials will not allow our content to enter at this time.

HDK Members: Please note that your HDK discount will show when you "Add to Cart".