8.5oz 9X6 PURE SILICONE LUBRICANT


9X6 PURE SILICONE LUBRICANT
8.5oz 251ml Bottle

"STAIN FREE, ALLERGY FREE 9X6 Premium, Personal Lube"


This is easily the best silicone lubricant EVER. You'll keep cuming back to it time and time again!!!


9X6 Pure Silicone Lubricant Lube is STAIN FREE, allergy free, odor free, taste free, residue free, paraben free, glycerin free, petrol chemical free and keeps you safe, sheets safe, safe for the environment, leather safe, silicone toy safe, and latex material safe.

The slick, slightly viscous consistency is great for easy, controlled application. It is slow-flowing enough that it is less prone to spillage, which results in less waste and less mess. It also appears to wash or wipe off more easily than other silicone based lubes.

This never-sticky silicone lube is long-lasting, slick and comfortable on skin and inside the anus. It moisturizes, leaving skin smooth, supple and soft. Silicone lubes are safer, gentler on rectal cells than thicker water-based lubes, and definitely last longer.

9x6 Pure Silicone Lubricant is very competitively priced, even costing less than many inferior silicone lubes. This is the ROLLS ROYCE of Silicone Lubes and by far the best most sort after lube on the market and for GOOD REASON! ... you will love it.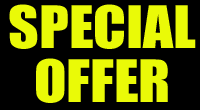 Recommended Retail Price: $29.95

OUR SPECIAL HDK Price ONLY: $20.95
You SAVE: $9.00

*** WHAT EVERY MANY SHOULD HAVE - 9X6 ***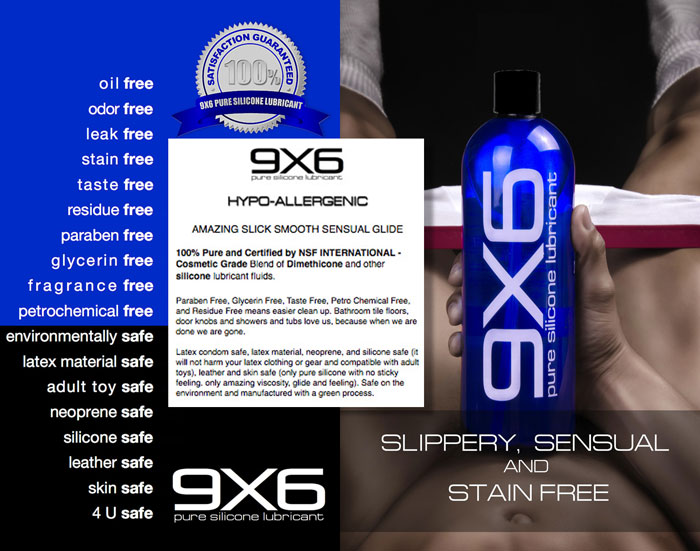 SKU#: 9X6 View Your Shopping Cart



Attention: We are unable to ship any orders to Germany or Japan. Customs Officials will not allow our content to enter at this time.

HDK Members: Please note that your HDK discount will show when you "Add to Cart".