8oz BARE LUBE-IT


BARE LUBE-IT
8oz EZ Pump Bottle

"HDK's Private Label Advanced
Water-based Jack-Off and Fuck Lube
for the Real BARE Experience"


The Lube that Looks &
Feels Like Natural Cum...only slicker!!!

If you can't get enough cum...and who the fuck can? ...then you are gonna love BARE LUBE-IT
Distributed exclusively by HDK

As most people know all of us here at the HDK are CUM CRAZY. We just can't get enough of the stuff. HDK's BARE LUBE-IT is LOAD after LOAD of cum in a bottle...formulated just for you cum junkies out there. This Lube looks and feels like natural jizz...but it also happens to be damn good spunky lube...with a natural clean odor smell you will enjoy.

Whether it is for those intimate times between you and someone else.....or, just between you and your hand...it will enhance your entire experience! Formulated exclusively for Hot Desert Knights by CWC CORPORATION, BARE LUBE-IT is an advanced long lasting lube, that is light and creamy, and comes in a very convenient EZ PUMP for quick application when you need most!

It's special blend of ingredients, including Aloe Vera, allows heat to transfer quickly from hand to cock or ass to cock and provides the extreme in lubricity.

You'll get a thrill just watching the creamy color drip all over your hard, throbbing cock.

Never greasy, totally water soluble and washes off quickly and easily with no sticky residue or oily feeling. Bottoms prefer it!

Water based formula is safe to use with condoms and your favorite dildo.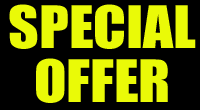 Recommended Retail Price: $19.95

OUR SPECIAL HDK Price ONLY: $12.95
You SAVE: $7.00

***THE ONLY LUBE THAT LOOKS & FEELS LIKE NATURAL CUM***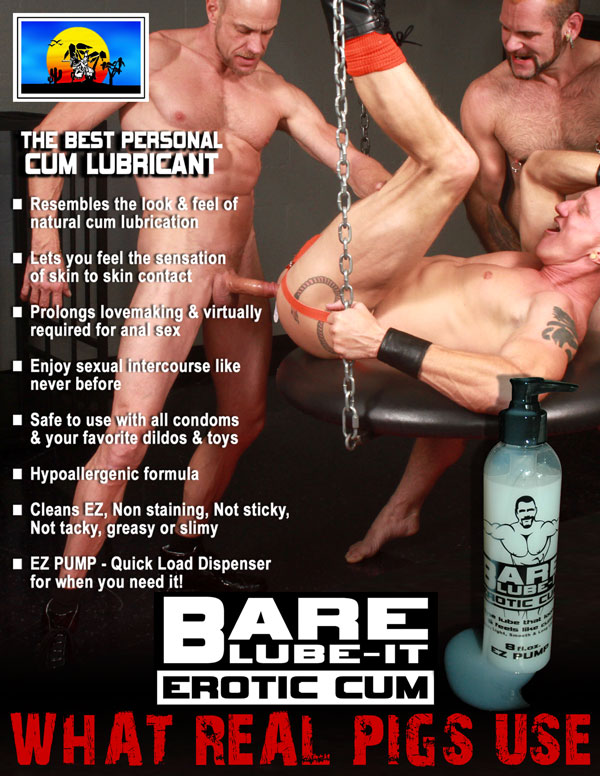 SKU#: BARE View Your Shopping Cart



Attention: We are unable to ship any orders to Germany or Japan. Customs Officials will not allow our content to enter at this time.

HDK Members: Please note that your HDK discount will show when you "Add to Cart".