CANVAS SLING & Stirrups



CANVAS SLING
& STIRRUPS


The perfect first sling, or spare party sling! Easiest clean-up in the entire industry, hands-down.

Heavy duty canvas (directors' chair stuff, and some directors can get hefty) sling with nylon web perimeter and loops rated at 1000 pounds. Super-strong and 100% metal free so washing it is easy as blue jeans. Even the stirrups! This sling has been a standard complement of the famed Porta-Sling, which boasts a capacity of 350 pounds! These canvas slings have been made for years now and are the industry top stand. Not a single one has been returned or failed!

THIS IS ONE AMAZING UNBEATABLE DEAL!
You won't find a quality sling like this anywhere that is as low as only $74.95! THAT'S A 40% SAVING

Washing directions: hot water is fine, tumble dry medium heat. Some shrinkage occurs, like blue jeans but comes back to original size when you get back in. Stirrups & sling can wash & dry together, there is no metal anywhere.

Includes: Sling and two leg straps

We think that you'll agree that this CANVAS SLING & STIRRUPS by Patrick is the best available anywhere!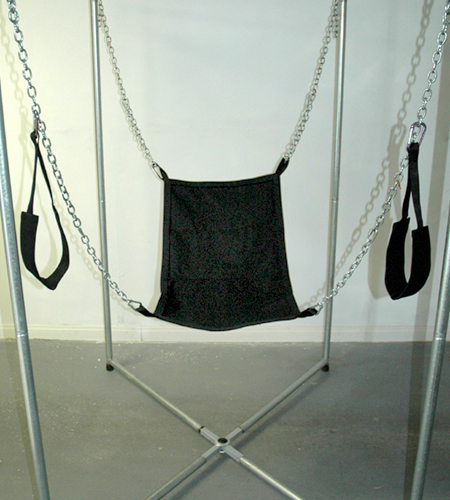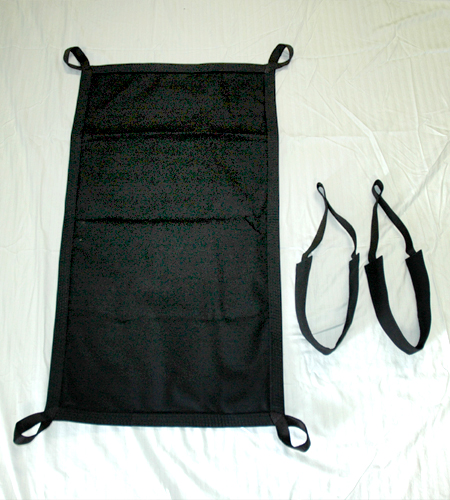 Recommended Retail Price: 129.95

OUR SPECIAL HDK Price ONLY: $74.95
You SAVE: $55.00

SKU#: CSLING View Your Shopping Cart



Attention: We are unable to ship any orders to Germany or Japan. Customs Officials will not allow our content to enter at this time.

HDK Members: Please note that your HDK discount will show when you "Add to Cart".