Cumshot - Value Pak 2



3-Movie Value Pak:
BIRTHDAY FUCK PARTY
HUNGRIEST CUMHOLE CONTEST
SEX PARTY GUYS


BIRTHDAY FUCK PARTY
SEE WHAT REALLY HAPPENED when Kenboy turned 28 and he decided to celebrate his birthday by inviting some of his friends to join in The HDK Dungeon for a BIRTHDAY FUCK PARTY.

HUNGRIEST CUMHOLE CONTEST
This is a different type of video from our normal production. THIS IS A FRANTIC ORGY FUCK FEST! The
tops had been instructed NOT to CUM for at least a WEEK. And believe it or not, they followed the
instructions. So, by the time we started The WORLD'S HUNGRIEST CUMHOLE CONTEST these guys were
going nuts. The contest started and what planned to be an organized contest turned out to be a frantic, free for all
fuck fest orgy.

SEX PARTY GUYS
Too many cum shots too count as these really huge 9 and 10 inch cocks plow the bottoms into submission. It's one long continuous 61 minutes of non stop fucking and sucking action as one top after the other show what they can do with a hungry bottom.

3 Movies, all bareback, including tons of facial cum shots. Huge throbbing 9 inch cocks ravage and plow their way through non-stop, hardcore action.

All Produced by: Hot Desert Knights, Inc.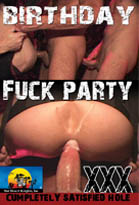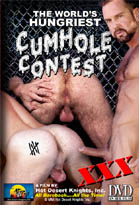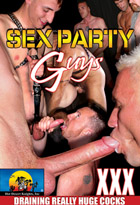 AVAILABLE ON DVD ONLY





Recommended Retail 3-PACK Price: $149.85

OUR SPECIAL 3-PACK Price ONLY: $29.85
You SAVE: $120.00


SKU#: CVPK2 View Your Shopping Cart



Attention: We are unable to ship any orders to Germany or Japan. Customs Officials will not allow our content to enter at this time.

HDK Members: Please note that your HDK discount will show when you "Add to Cart".