Daddy - Value Pak 1



3-Movie Value Pak:
DADDY RAUNCH
RAW MANJUICE
FUCK-A-THON


DADDY RAUNCH
Daddy Raunch is possibly one of the "seed-iest" raw man-on-man debauchery movies that HDK has ever released, it positively oozes sleaze and sperm. This movie is dedicated to all the HDK bareback fans who have requested for us to produce more "Classic HDK Style Bareback Movies" ...so hold on to your cock because your about to get what you asked for and whole lot more! These relentless muscle daddies pound hard hairy juicy puckered holes with absolute precision until every quivering eager hungry hole is filled with spewing cum. These insatiable men fuck with an innate skill and intensity that is pure, virile animal prowess. Witnessing them in action in the dungeon and back room is enough to give any man's asshole an immediate appetite. Watch the reactions of the men they breed and you'll know it feels every bit as good as it looks.


RAW MANJUICE
Some call it an addiction, but gay men love man-juice and "cruising" resorts in search of a hot encounter and a hot steamy load, and in this HDK Porn Classic these 'fucking hot muscle studs' waste no time taking advantage of every rock hard piece of man-meat on offer to get it. If you've ever dreamed of spending an entire weekend at a gay resort taking load after load up your wide-open cum-craving hole, or if you've ever longed to breed the juicy hole of a hot muscular stud or porn star cruising for sex – then you'll love RAW MANJUICE.


FUCK-A-THON
Hot Desert Knights is proud to celebrate 15 years in the gay adult industry with the launch of our latest release FUCK-A-THON and "The partying that started it all". A unique nostalgic look into HDK History!Are you a fan of the good ol' days of orgies and large HDK bareback dungeon parties, which seemingly started a bareback revolution? Well if you're not familiar with them or never got the opportunity to be a part of one, then here's our special tribute to those amazing bareback days! Over 100 minutes of re-mastered and completely re-edited bareback archives of the hottest, steamiest, and rawest moments ever put together on video.


3 Movies, all bareback, including tons of hot cum shots. Huge throbbing 9 inch cocks ravage and plow their way through non-stop, all hardcore daddy action.

All Produced by: Hot Desert Knights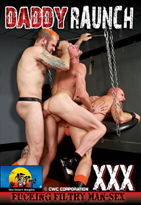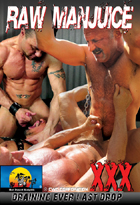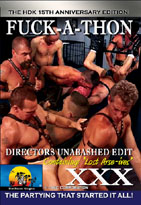 AVAILABLE ON DVD ONLY





Recommended Retail 3-PACK Price: $149.85

OUR SPECIAL 3-PACK Price ONLY: $29.85
You SAVE: $120.00

SKU#: DVPK1 View Your Shopping Cart



Attention: We are unable to ship any orders to Germany or Japan. Customs Officials will not allow our content to enter at this time.

HDK Members: Please note that your HDK discount will show when you "Add to Cart".