Hung - Value Pak 1



2-Movie Value Pak:
HUNG HOUSE HUSBANDS
HUNG & RAW PALM SPRINGS


HUNG HOUSE HUSBANDS
The butt pounding comic antics of these raw HUNG HOUSE HUSBANDS will make you wish you lived on a street like this one!
What do you do when you get the "seven year itch" and the sex between you and that hung husband of yours begins to fade just a bit? You find someone else's hung husband and start to have fresh, new, exciting, butt pounding sex on the sly. Or, you find a young, hung cute stud to introduce into your relationship and fuck the hell out of him by the pool. And, that is exactly what happens in HUNG HOUSE HUSBANDS.


HUNG & RAW PALM SPRINGS
HUNG & RAW Palm Springs highlights the hottest of the hot spots and the best that Palm Springs has to offer. More than two solid hours of hardcore, man to man, ass banging action. Five complete scenes featuring 12 hot men PLUS a special bonus scene for a total of 6 scenes and 14 men. Huge horse hung cocks and tight pucker holes dripping with cum as internal and external cum shots explode on the screen.

2 Movies, all bareback, including tons of facial cum shots. Huge throbbing 9 inch cocks ravage and plow their way through non-stop, hardcore action.

All Produced by: Hot Desert Knights, Inc.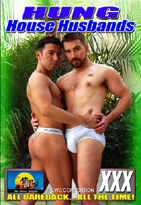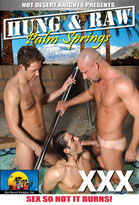 AVAILABLE ON DVD ONLY





Recommended Retail 2-PACK Price: $99.90

OUR SPECIAL 2-PACK Price ONLY: $19.90
You SAVE: $80.00



SKU#: HVPK2 View Your Shopping Cart



Attention: We are unable to ship any orders to Germany or Japan. Customs Officials will not allow our content to enter at this time.

HDK Members: Please note that your HDK discount will show when you "Add to Cart".