Hung - Value Pak 2



2-Movie Value Pak:
JIZZ INJECTION
HIS HOT PROPERTY


JIZZ INJECTION
If you have a thing for blue collar studs then we reckon itís time you sat back and oiled your spanners in readiness for the latest filth that these working class mechanics shoot up! All topped off with oodles of grime, sweat and (of course) prime creamy spunk! In this garage thereís lots of heavy traffic and big tools! Every chance they get the oil dripping mechanics pump their pistons...on the car hood, on the work bench and in every eager hungry hole! Dudes under high pressure and hard performance who fuck everything to pieces!

HIS HOT PROPERTY
Don't you just love hired help and especially when its nothing but pure hot muscle! Well grab your favorite lube, sit back and get ready for one scene after the next, of hot muscle bound studs working up a sweat in HIS HOT PROPERTY. Ever thought of what it might be like to get it on with that hired help? Well, hereís your chance. From plumbers to painters and from the kitchen to the basement, these hot ripped muscle studs show what REAL MEN REALLY GET UP ON THE JOB. It's nothing but MEN HARD @ WORK CREAM'N ASS!


2 Movies, all bareback, including tons of hot cum shots. Huge throbbing 9 inch cocks ravage and plow their way through non-stop, hardcore action.

All Produced by: Hot Desert Knights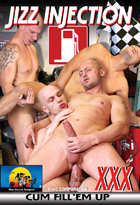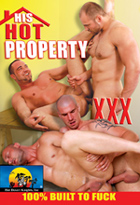 AVAILABLE ON DVD ONLY





Recommended Retail 2-PACK Price: $99.90

OUR SPECIAL 2-PACK Price ONLY: $19.90
You SAVE: $80.00

SKU#: HVPK3 View Your Shopping Cart



Attention: We are unable to ship any orders to Germany or Japan. Customs Officials will not allow our content to enter at this time.

HDK Members: Please note that your HDK discount will show when you "Add to Cart".