Jarod Steele - Value Pak



The "Jarod Steele" 4-Movie Value Pak:
DUNGEON GANG BANG
JAROD STEELE'S BUCKETS OF CUM
PALM SPRINGS SLUTS
RAW RETREAT


DUNGEON GANG BANG
Everyone dreams of being gang-banged in a Dungeon by one hot top after the other and that is exactly what happens in DUNGEON GANG BANG. It's a fantasy that most of us think about but few of us ever experience. Jarod Steele and Steve Tuck are fucked by 10 ass pounding studs until the cum is dripping and leaking out of their hot holes. And, of course, Director Wade Lincoln, makes sure that every drop is captured on film and even on the cameras and cameramen.

JAROD STEELE'S BUCKETS OF CUM
It's a dream come true for Jarod as both his ass and mouth are pillaged, ravaged, pounded, pumped and filled with hot man jizz in this cum dump, non-stop orgy as 9 of the hottest studs you've ever seen are determined to fuck and fill Jarod till the man juice is running from every hole.

PALM SPRINGS SLUTS
Five scenes, 9 gorgeous men and cum galore. Casey Wood and his massive cock is featured in the first scene, but surprise, as he gets an ass drilling like he's never had before by Jason Mitchell. Jarod Steele and Caleb Daniels get hot and steamy as Jarod takes his 9 inch tool and works it deep into Caleb's beautiful, quivering ass until he's spewing all over and in Caleb. Caleb then shoots and Jarod feeds it back to him.
The action continues with a three way with Allesandro, Duke Savage and Allen Gregory and then progresses to another three way between Jake Harris, Ben Gunn and Jarod...but this time, Jarod is bent over and asked to take both of these men's hot, black, cocks deep and wide till the cum is dripping out of his mouth and ass!
Not satisfied after dumping a load deep into Jarod's fuckable, boy butt, Ben goes looking for Caleb who just happens to be taking a shower. With an offer from Ben to help Caleb "dry off his back", the action starts as Ben's thick, black, veiny, man tool slowly stretches Caleb's ass to the max and the hard pounding begins.

RAW RETREAT
Former Falcon model, Jarod Steele is all action as he fucks and gets fucked by one hot stud after the other. He's a power bottom with one of the nicest asses God ever created, but he gets so turned on by a couple of the guys that he just couldn't resist joining in and ramming his 8 inch throbbing piece of meat up hot man holes himself. Six scenes, 10 men and more than a 100 minutes of RAW, Bareback Mountain** fucking in RAW RETREAT!

4 Movies, all bareback, including tons of facial cum shots and creamed ass. Huge throbbing 9 inch cocks ravage and plow Jarod Steele's ass non-stop.

All Produced by: Hot Desert Knights, Inc.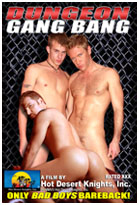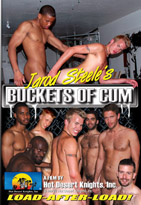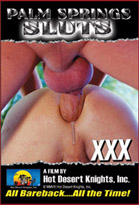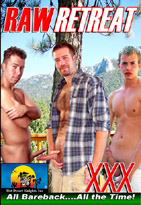 AVAILABLE ON DVD ONLY





Recommended Retail 4-PACK Price: $199.80

OUR SPECIAL 4-PACK Price ONLY: $39.80
You SAVE: $160.00



SKU#: JVPK1 View Your Shopping Cart



Attention: We are unable to ship any orders to Germany or Japan. Customs Officials will not allow our content to enter at this time.

HDK Members: Please note that your HDK discount will show when you "Add to Cart".