LEATHER SLING by Patrick



LEATHER SLING
By Patrick

This leather sling is the heart of Patrick's empire. He has been making this sling since 1999 and no one has fallen out of one yet! There are so many of these leather slings floating around the US we think that at any time, its quite likely someone is in one of his slings, somewhere!
Heavy duty premium domestic latigo, the best rivets and nickel plated, welded steel D rings will hold together longer than most of the rest of us will. This is the same top-grade leather sling you can also find at a number of online and retail stores nationwide - but when you want a top-grade leather sling for a reasonable price, Patrick's Leather Sling is the name that will keep coming up!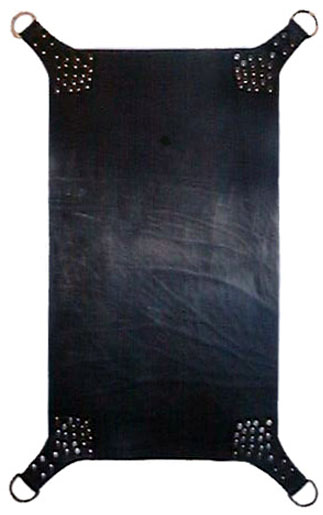 Here's what they're saying about Patrick's Leather Slings:

"truly fine craftsmanship"
"damn nice latigo slings"
"one of the best and most comfortable slings I have ever put my ass in"
"a work of art that is a great place to put your ass"
"extremely comfortable yet they are built like a tank"
"more than I expected at far less than store prices"
"thank you for a great sling! i used it twice already, (just got it yesterday!).
works well with the portasling"
"My partner and I want to purchase a sling and want a real quality product. After reading and poking around yours kept coming up as being a well made product."

We think that you'll agree that this LEATHER SLING by Patrick is the best available anywhere!

Recommended Retail Price: 395.95

OUR SPECIAL HDK Price ONLY: $295.95
You SAVE: $100.00

::: CURRENTLY OUT OF STOCK :::

SKU#: LSLING View Your Shopping Cart



Attention: We are unable to ship any orders to Germany or Japan. Customs Officials will not allow our content to enter at this time.

HDK Members: Please note that your HDK discount will show when you "Add to Cart".