Nature Boyz - "Fuckin' Raw"
NATURE BOYZ - "Fuckin' Raw"
Length: 85 Minutes + Behind-The-Scenes & DVD Extras
NATURE BOYZ "Fuckin' Raw" is nothing but RAW, WILD ASS fucking in the great outdoors. Sex as nature intended it to be!
Their is nothing quite like fucking in the woods. Just imagine your balls swaying gently back and forth as the cool, mountain breezes softly swirl around them while your cock is getting sucked by a cute young boy. And, their is nothing like the feel of a cock gently fucking a tight, smooth ass while surrounded by nothing but the beauty of nature. NATURE BOYZ "Fuckin' Raw" is all HARDCORE, RAW, BAREBACK fucking and sucking and cum squirting in the woods. Boys will be boys and NATURE BOYZ "Fucking Raw", features ten young studs giving it and taking it while romping in the woods.
Nearly 90 minutes of ass pounding, cum dripping, raw action as 10 young studs suck and fuck furiously until the cum is being shot and swallowed with reckless abandon. Smooth, muscular and UNCUT, no mercy is given until the cocks are spent and the cum is lapped up by the cock slut, bottom boys..
If outdoor sex, and all raw "natural" sex, between gorgeous, young, muscular boys is your thing, NATURE BOYZ "Fucking Raw" is four complete scenes,
including two 3-ways
, that is guaranteed to
GET YOU UP AND GET YOU OFF
time and time again.
STARRING:
Micheal Adams, Danny Davis, Peter Highland, Paul Homan, Carl Hunter, Thomas Long, Simon Manlove, Roman Paul, Chad Worker, Martin Workman.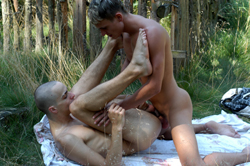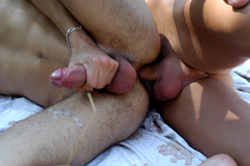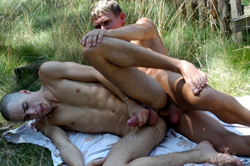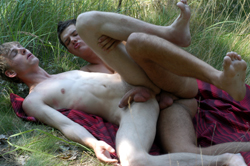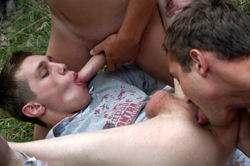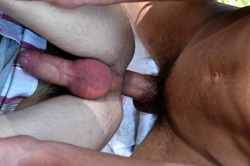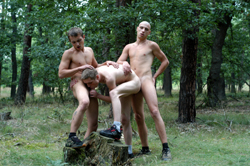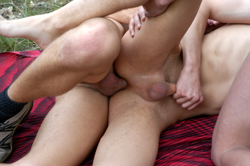 Produced by: Hot Desert Knights
Directed by: Bill Hunter
Edited by: Mark Parker

Recommended Retail Price: $49.95

OUR SPECIAL HDK Price ONLY: $19.95
You SAVE: $30.00 SKU#: NBV View Your Shopping Cart



Attention: We are unable to ship any orders to Germany or Japan. Customs Officials will not allow our content to enter at this time.

HDK Members: Please note that your HDK discount will show when you "Add to Cart".