Retreat - Value Pak



2-Movie Value Pak:
RAW RETREAT
RAW WEEKEND RETREAT


RAW RETREAT
Good friends get together for a retreat in the mountains of Southern California. What started out as a weekend of rest and relaxation ended up being 48 hours of uninhibited, wild, unbridled RAW sex as these guys turned the retreat into a RAW RETREAT!

RAW WEEKEND RETREAT
Ardon and friends take the motorhome and go on a weekend retreat to a private home located on a scenic river and deep in the woods. As the temperature outside begins to drop the temperature inside begins to heat up as Ardon fucks his way from one friend to another.

2 Movies, all bareback, including tons of facial cum shots. Huge throbbing 9 inch cocks ravage and plow their way through non-stop, hardcore action.

All Produced by: Hot Desert Knights, Inc.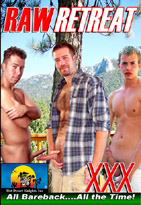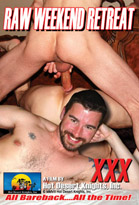 AVAILABLE ON DVD ONLY





Recommended Retail 2-PACK Price: $99.90

OUR SPECIAL 2-PACK Price ONLY: $19.90
You SAVE: $80.00

SKU#: RVPK2 View Your Shopping Cart



Attention: We are unable to ship any orders to Germany or Japan. Customs Officials will not allow our content to enter at this time.

HDK Members: Please note that your HDK discount will show when you "Add to Cart".