Will West - Value Pak



3-Movie Value Pak:
DUNGEON FUCK PARTY
WILL WEST RAW
HUNGRIEST CUMHOLE CONTEST


DUNGEON FUCK PARTY
This video depicts what happens during the Dungeon Parties which take place on a regular basis in the Dungeon in Palm Springs. The participants are guys who regularly attend the Parties. This video has it all…….real muscle men, hard bodied guys, smooth twinkie boys and one boy who gets fucked at both ends by relentless HUGE cocks!

WILL WEST RAW
"Will West RAW - Load after Load" is a combination of four brand new scenes and five previously released scenes for a total of nearly three hours of ass banging action. The four new scenes feature Will by the pool, in the bedroom and in the HDK Dungeon as he sucks and fucks his way from one cum spewing climax after the other.

HUNGRIEST CUMHOLE CONTEST
This is a different type of video from our normal production. THIS IS A FRANTIC ORGY FUCK FEST! The
tops had been instructed NOT to CUM for at least a WEEK. And believe it or not, they followed the
instructions. So, by the time we started The WORLD'S HUNGRIEST CUMHOLE CONTEST these guys were
going nuts. The contest started and what planned to be an organized contest turned out to be a frantic, free for all
fuck fest orgy.

3 Movies, all bareback, including tons of facial cum shots. Huge throbbing 9 inch cocks ravage and plow their way through non-stop, hardcore action with the most Famous of all HDK Top men WILL WEST.

All Produced by: Hot Desert Knights, Inc.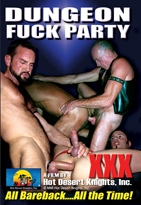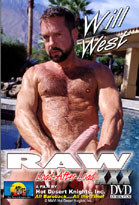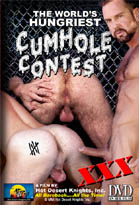 AVAILABLE ON DVD ONLY





Recommended Retail 3-PACK Price: $149.85

OUR SPECIAL 3-PACK Price ONLY: $29.85
You SAVE: $120.00


SKU#: WVPK1 View Your Shopping Cart



Attention: We are unable to ship any orders to Germany or Japan. Customs Officials will not allow our content to enter at this time.

HDK Members: Please note that your HDK discount will show when you "Add to Cart".